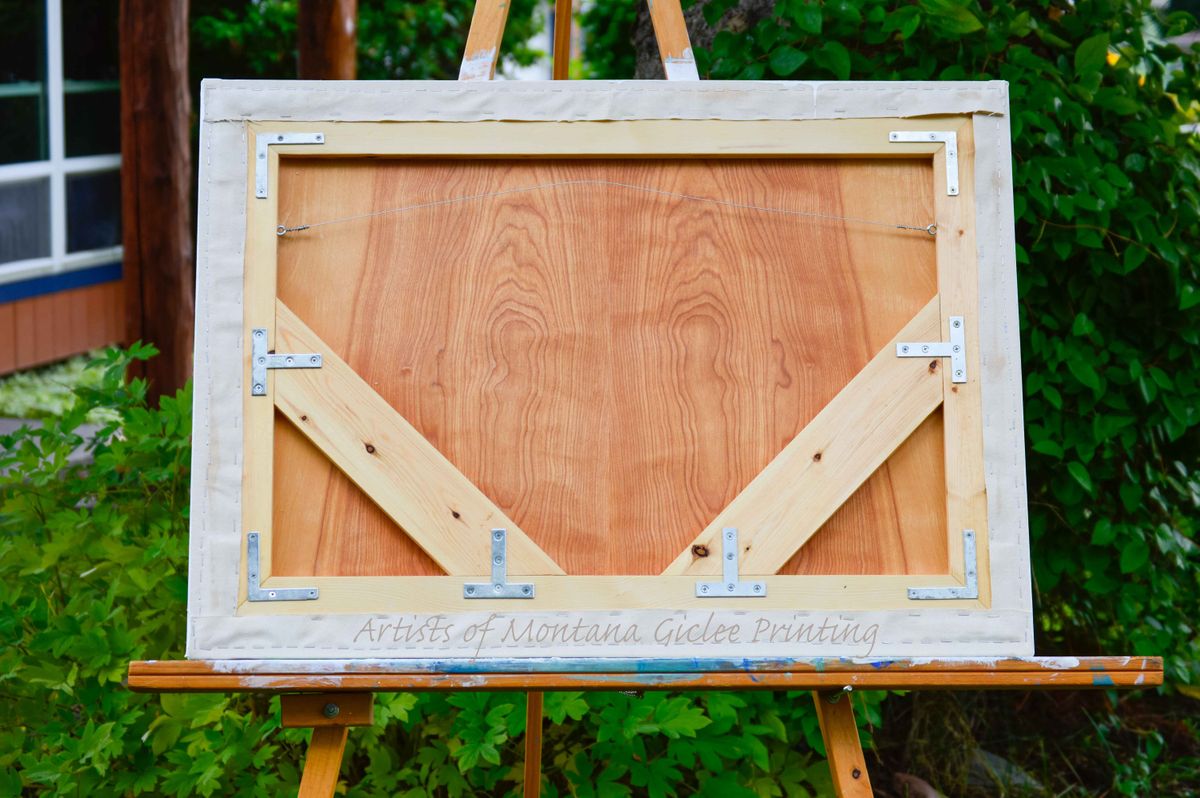 Below I have attached printable PDFs Detailing my services & pricing for your convenience.
In addition, if you are interested in receiving this brochure with samples of my available papers in the mail for free, contact me via text/call or email your address. There will be no obligation to move forward to recieve the info packet. AniEastwoodFineArt@yahoo.com
Uploading Files and Getting Started
If you are wanting to start a project there are many ways to get going. Please email me at AniEastwoodfineart@yahoo.com to describe your order or call to set up an appointment 406-273-8489. I find it's nice to quote and estimate project time over email or I've attached detailed price lists and info for your convenience above. You are also welcome to drop your work by in person if you prefer to see more project/paper samples and talk but it is not required to start proofing an image. I offer many appointment times if you call ahead or email. Please try to set aside at least a week for your project completion (proofing, reviewing editing and finishing the final) More time will be required for large projects and I can give time estimates for your custom order. Orders are taken and fulfilled in the order recieved. Rush order time frames will need to be discussed and may have a $45 fee attached to prioritize your order over other clients. I discount 5% for large order sizes.
You can upload files using the link below to my secure dropbox without having to create an account or email them to me at any time to start proofing and place an order. Please make sure you currently own all copyrights for your images and the artwork is original quality.
Questions on what digital files are appropriate and how to photograph artwork
If you want to tackle creating your own digital files and haven't done this before, please call or refer to some documents I have written on the subject below that will help you get a quality image. If you don't want that hassle, I do provide an artwork photography service. This costs $45 per image and comes with both a 300dpi master raw, edited color matched version capable of enlargement up tp 20"x40" in most cases and watermarked web size file for internet/website use. I discount to $40 per image if you have over 4 paintings. Artwork can be dropped off in person or mailed to me. I take care of your artwork as if it is my own while it is in my care. Getting the right photo can be very challenging and can impact the final prints in a big way.
Shipping/Working together remotely
Sometimes meeting in person to discuss projects just isn't an option due to geography. As an artist I have shipped fragile works all over the country for printing clients as well as many original pieces of art. I take the utmost care in packaging your pieces. I prefer to ship prints flat USPS so they are not rolled or damaged or bent in the shipping process and always fully insure packages. Quotes available. I work with artists all around Montana and surrounding states remotely. If you are planning on shipping prints I suggest getting together a body of work so that you are not paying for individual shipments and rather a body of printed works if you are selling professionaly. This is the best way to save us all time and money. I also suggest keeping 1-2 prints in stock at your location if you are offering them for sale online so you have stock readily available if you get an order. I prefer shipping directly to the artist rather than direct drop ship methods. This way you can double check the accuracy of the works and add a personal touch to your orders which will elevate your business.

Providing Professional Giclee Printing Services for artists and photographers for over 15 years locally in Montana and Western United States. Physically located, born and raised in Missoula, Montana. Offering easy proofing/ordering options via email /phone of face to face meetings.
Extensive completed projects for other artists of all kinds. Photoshop experience with professional gallery wrap set up, title formatting and color matching. Specializing in custom built gallery wrap framing as well as traditional fine art glass options for paper. Reliable source for one time printings or long term business needs.
Utilize only highest quality Archival Inks, Paper and finishing materials
Discounts for multiple print orders with fast turn around and rush order options.
Have a printer with an artist's eye help you create the highest quality prints possible, and work with someone one on one who cares about the quality of your work. Let me help you get your reproductions looking as you intended. whether you are printing for the first time or an experienced artist!
Ani Eastwood